Coonect x

Choose Mode of Payment


You can also pay by sending demand draft or Depositing Money in our Bank Account and E-mail us the Transaction Number.
Know More...
Copyright © 2010 jJNavSofs Technologies All Rights Reserved
Web hosting can be described as the service that allows the internet user to store any sort of information in the form of raw data, images, audio or video. Basically, any content that is accessible via web. The computer on which your graphics, html files etc reside is known as web host and the process of doing so is called web hosting. The main function of any web hosting company is to provide internet connectivity and a space on their server to the clients for storage of their data.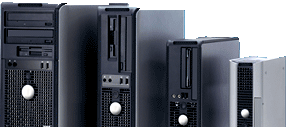 We provide the following services:

Registration of Domains
Web-Space for hosting your web-site from Leaders in Affordable Web Hosting...
Support & guidance in designing, uploading & managing your web-site




Note : We Provide Free Hosting and Domain Registration to our clients who choose Standard Plans from us.
Customised Hosting Plans
Free Plan
Begineer Plan
Business Plan
Corporate Plan
Disk Space
Bandwidth
FREE Domain
My Sql Databases
Setup Fee/Managed Support
FTP Accounts
E Mail Accounts
Google Apps
SSL Certificates
Search Engine Submission
Google Adwords Credits
Price Per Year
200 MB
1000 MB
5000 MB
Unlimited*
2 GB
5 GB
10 GB



yourname.jjhost.co.cc
3
5
10
Free / VistaPanel
Self Management
Free / CPanel
Managed by jJNavSofs
Free / CPanel
Managed by jJNavSofs
Free / CPanel
Complete Control
1
2
10
Unlimited*
1
10
1000
Unlimited*



Optional
Optional



USD $ 50
Note: All Plans Features PHP 4.x /PHP 5.x / CGI/ Perl/ Java/ Phyton & Flash with One Click Script Installer for more than 50 Popular Free Scripts.
Free
We Show one add on every page
Rs 1000/- (INR)
Rs 3000/- (INR)
Rs 5000/- (INR)
Unlimited*
Unlimited*

99%
Site Uptime Guarantee

Low Cost SSL Certificates

Cpanel Hosting
24x7 Support

Regular Backups

E Commerce Support
Fantastico

Free Site Builder

Spam Assassin
Request A Plan

Need Customized Quote